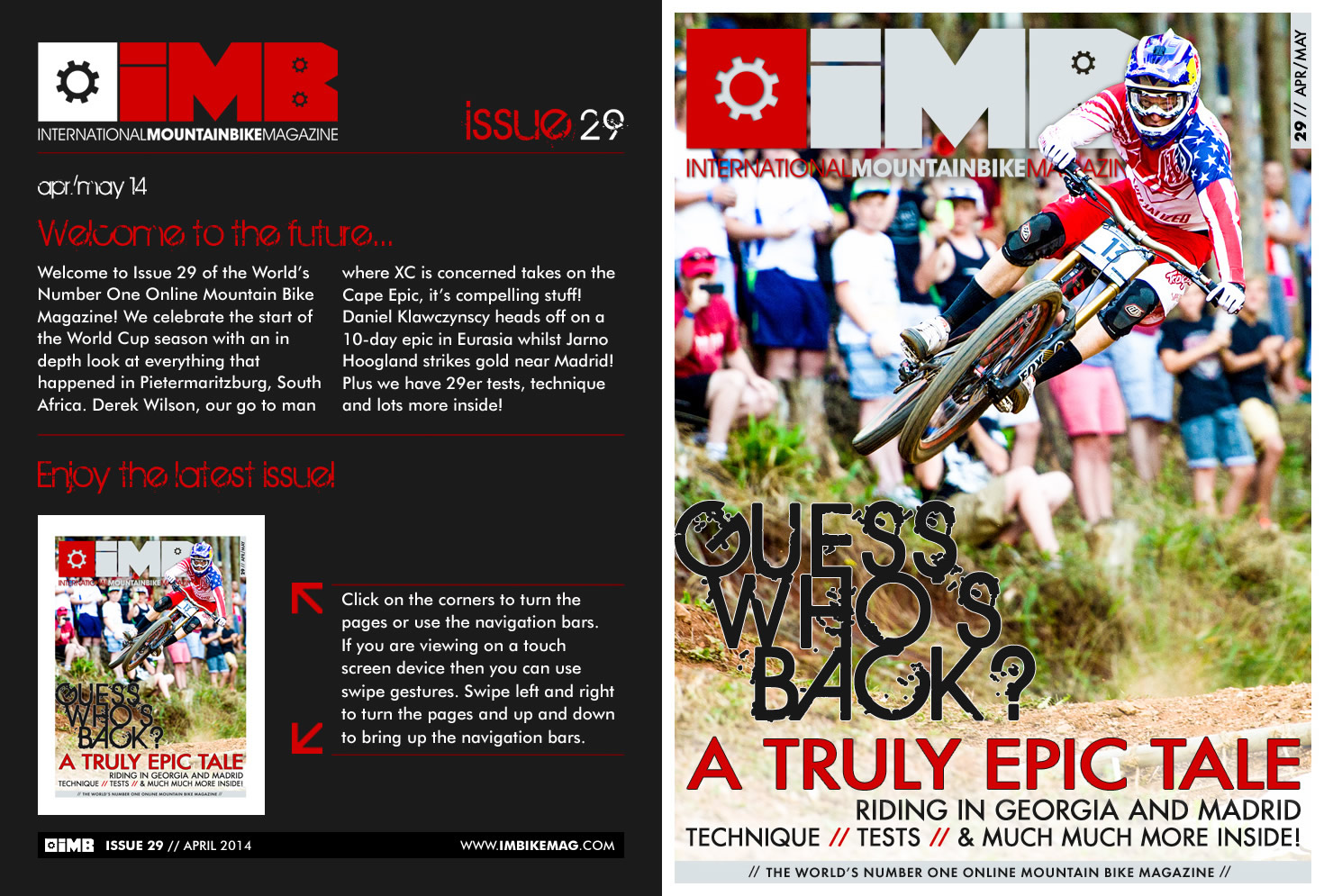 Here's another great "free" Internet opportunity: Check out the latest issue of International Mountainbike Magazine @
http://www.imbikemag.com/issue29/
.
It's hard to do, but this online pub captures the spirit of adventure in both still photos and a great option for interactive videos that are implanted within many of the pages.
Let' me be honest: My mountain biking experience has little or nothing to do with these youngsters and their ability to get air. However, I also noted that every other caption indicated that the rider in the pic was currently injured! I guess coming down hurts a lot more than going up.
But, no matter the age, we can all dream. I can remember those magical days in the mid 1980's when mountain bikes were just coming out...and we were tearing up the trails...anyone remember elliptical chainrings?
What ever your ability or disposition to taking chances, mountain biking is inclusive (I write about my "stay alive" technique in "
Mind Over Diet
").
Give the mag a look. You can go web access or download an app for viewing.
Good stuff.