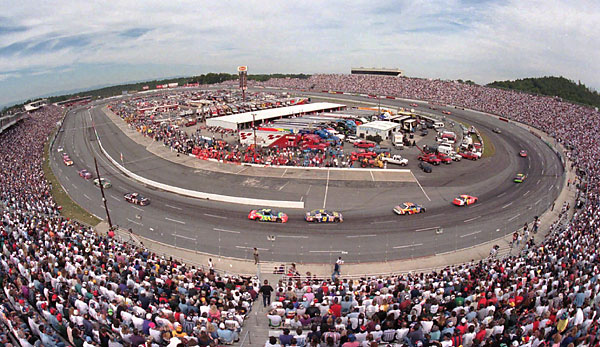 http://media.hamptonroads.com
Did a great ride after church today. Met Lou and Tim for a leisurely-paced loop. Lou is going through a tough time with her father's cancer and can use some prayers; Tim was crashed out by a pit bull earlier this spring and crushed his hip...he had a long recovery and is back on two wheels this winter.
I'm fortunate to have friends who will include me on their loops. I haven't done much road cycling around Wilkesboro and today was a great event - 50 miles in sunny 50 degree weather.
The ride included a lunch break at Subway at the 30 mile mark. From there it was a quick spin back, with several descents and subsequent climbs.
I entitled this loop the North Wilkesboro Speedway ride because we came past the speedway from the south, then crossed 421. I had a lot of history at that track, back in the mid-1980's when Wrangler and Dale Earnhardt were big in NASCAR and I worked on the PR account for racing. Who would have believed I'd be riding past on a bike ride 25 years later?
The big news on the day was double dog attacks on the way up to the speedway. Coming at us from the left and right, some bad doggies were looking for meat - on our legs. One big black one had the hair raised on its back like a razorback pig. No need to negotiate...just pedal.
We got clear of the canines, rolled past the speedway, into town and onto the greenway, then back to the parking lot. Another great day with cycling at the center of the action.