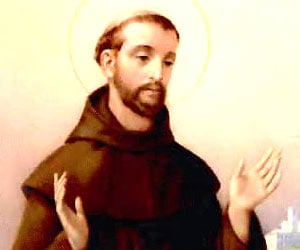 I was taking some quiet time at church this morning. Always enjoy going to the service 30 minutes early and letting my mind focus on God. Came across the "Peace Prayer" by St. Francis of Assisi...here's an excerpt:
Grant that we may not so much seek to be consoled as to console;
to be understood as to understand;
to be loved as to love.
For it is in giving that we receive;
it is in pardoning that we are pardoned;
and it is in dying that we are born to eternal life.
As an addendum to my "E" for encouragement, I need to think more about how to frame life in a mindset of giving, not getting. This act of contrition many times flies in the face of human nature, but it's a valid approach to my days that remain.
In the context of master competitor activities, it bears some thought as to how we can represent the good that comes from endurance sport. Many folks our age have had the hope sucked out of their sails. It's hard at times to embrace the upside of life. The hot fire of competition is barely a warm piece of coal.
I'll attempt to build the "E" and to do it in a gentle, appreciative way. The advantage is as St. Francis purports; for in giving, we truly receive.