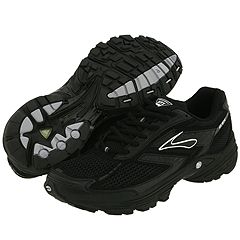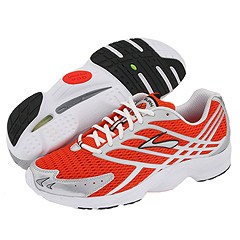 I just love this time of year, when my current running shoes have seen better days and it's time to transition to the latest models with the crisp, cushioned feel that new shoes deliver.
I've been training and racing in Brooks products for over a decade, so I really don't know much about other brands. I find it intriguing to test a variety of Brooks products, so that I have a broad understanding of the performance features available.
I had six pairs of Brooks shoes "in stock" in my closet, so for this rotation I chose the Adrenaline GTS 8 (top), the new Switch (center) and the updated Burn 3 (bottom).
One key suggestion I'd make to all road and trail runners is that they rotate a series of shoes. Each model of shoe breaks down in a different way and by rotating through 3-4 pairs at a time, a variance is created between the impact points on each day's run. I have been rotating shoes for a long time now and I believe it's part of the reason I have been able to maintain 50-60 mile weeks. In the end, you'll receive the same return on investment, as a series of shoes will perform over a longer period of time as opposed to a single pair.
The Burn is s sexy, light shoe...maybe too light for my current age and state of running, but nonetheless I like its fit and feel. I've always done well in the middleweight Adrenaline and the Switch will be all new territory.
I have been running for over 25 years, but it is always an exciting time when new shoes are laced up and the inaugural runs begin. I let my legs learn the way, each
footstrike
offering a new, less predictable rebound and return. Then the pace settles and the the shoe becomes one with the body.
I am priviledged to be a runner and I love new shoes. What a great life it can be.